A special thank-you to our sponsors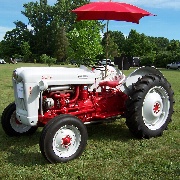 A SPECIAL THANK-YOU TO OUR SPONSORS FOR THE 2022 ANTIQUE CAR, MOTORCYCLE, TRACTOR and TRUCK SHOW.
Please click on the sponsor's name to open their website.
SHOW & SHINE SPONSORS
WINNER'S CIRCLE SPONSORS
CARSTAR-LONDON EAST & WEST
LAPRISE FARMS LTD.
SUBWAY
CRUISER SPONSORS
A1 SIGN RENTAL
CENTRAL TAVERN
CHAPPLE FUELS LTD.
COMMERCIAL COPY CENTRE
HANS & DEBBIE FRICK
PERFORMANCE FITNESS
SHADY PINE FAMILY RESTAURANT
RON PELTIER TRUCKING LTD.
CLASSIC SPONSORS
A-1 CHINESE FOOD RESTAURANT (WALLACEBURG)
ALLAN LUCIER, PIONEER SALES REPRESENTATIVE
BILL'S INTERNATIONAL PIZZA
BOB N' BUOYS BAR & BOIL
CHATHAM KENT HOME BUILDING CENTRE
DOVER REFRIGERATION HEATING & COOLING
DR. STEVEN ACANNE, OPTOMETRIST
HENRY HEYINK CONSTRUCTION LTD.
McFADDEN HEATING & COOLING (DRESDEN)
McNAUGHTON FAMILY DENTAL–DR. MIKE CHO-YOUNG&ASSOC.
MITCH LANG, PIONEER
MITCHELL'S BAY VARIETY & BAIT
NAPA AUTO PARTS (WALLACEBURG)
NATURE'S HEALTH SHOPPE
RACHEL WOOD
REXALL DRUG STORE (CHATHAM)
SEINT MAKEUP (TAMMY PEATS)
SHAMANIC & CRYSTAL HEALINGS BY BARB SMITH
SHOPPERS DRUG MART (WALLACEBURG)
SMILINGSMITTY INC.
STEPHEN MC GRAIL
TACQ'S GARDEN MARKET
THE BEADED LOOK-NANCY FOSTER
TIM HORTONS – PAULA & MIKE GRAIL
TREASURES BY TRACY
VITESCO TECHNOLOGIES
WALLACEBURG COLLISION
WALLACEBURG HOME HARDWARE